ACCELERATED LEARNING WORKSHOP
Motivated by the praise of David Cotts, the Value-Based Facilities Management book has been translated into a two-day accelerated learning workshop to equip FM practitioners with the knowledge, skills and practical strategies to deliver competitive advantage to organisations.

Are you wondering how facilities management may add value and be business advantage to organisations?
Are you feeling stressed with backlogs from work, "fire-fighting", attending to facilities breakdown? Are you facing any difficulty in raising the recognition of FM and in articulating its value contributions to your organisation?
This two-day accelerated learning workshop will equip you with the knowledge, skills and practical strategies to overcome those challenges and more.
Testimonials
A lot of ideas shared among team members which allowed me to think and consider implementing those new ideas in my workplace.
Sudhakaran V., Facilities Executive
The learning activities and sharing of experiences had enabled better understanding of the learning.
Based on the concepts learnt, I have more confident in presenting case to the senior management. What I like best is the course handout.
Sunilin J.M., Head, Facilities Management
The trainer has provided interactive learning, very good guidance, and practical strategies that can be applied back at the workplace.
Syazwan B. Mhd., AVP, Facilities Management
The course has reflected the real challenges faced by FM and I am very impressed with the easy to understand practical strategies based on the I-S-C FM Value Model. A MUST attend programme for those in the field of FM.
Masnawi R., Facility Manager
About the Accelerated Learning Workshop
This two-day Value-Based Facilities Management (VBFM) workshop is a focused learning on how to deliver facilities management services and performance that matter to organisations.
The VBFM workshop will guide learners to deliver services to support and align with their organisations' mission and strategic objectives by delivering value through well thought strategic planning and effective operations.
The VBFM workshop is an Action-Based training filled with case discussions, exercises to demonstrate strategies learnt and exchanging of views, designed to accelerate learning experience and to overcome the often challenges faced by FM practitioners.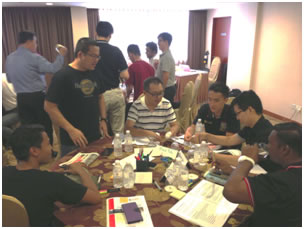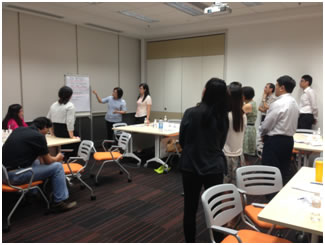 The Workshop has received many positive testimonials. It allows you to focus on what matters most and it is easily understood. It is a guide to maximise your time, energy and budget.
If you want to gain credibility, respect and accelerate your success in FM, this is the workshop for you.
"The value of facilities management drives our practices.
If we do not define ourselves, others will define us."
Singapore:
enquiry@fms-1.com
Malaysia:
corpmarketing@wtc-intl.com